Clermont County Turn Up the Voices is the self advocacy group that works in partnership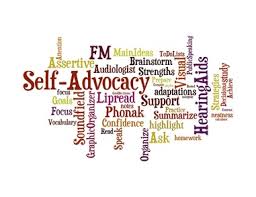 with the Clermont County Board of Developmental Disabilities.
Self advocates exercise their rights as citizens by communicating and representing themselves. They have a say in decision-making in all areas of their daily lives and in public policy decisions that affect them.
Meet our Core Team of trainers by clicking on our brochure link:  Clermont County Turn Up the Voices Brochure.
The October Podcast from Clermont DD was all about self advocacy.  Scroll down to the audio bar at the bottom of this page to enjoy listing!
Self Advocate of the Year
Each year, Clermont DD hosts a "Good Fortune Recognition Dinner."  Providers, volunteers, employers, and community leaders are honored for their positive influence on Clermont DD.  At this dinner, the self advocate who has gone above and beyond is recognized as Self Advocate of the Year.  In 2018, Austin Porter received the award from Ethan Stuempfle, who was the 2017 winner.
Austin Porter – 2018 Self Advocate of the Year
The Clermont DD Good Fortune Dinner was held on October 23 at Norlyn Manor in Batavia.  Self Advocates that were in attendance were recognized for their good work throughout the year.  Since Ethan Stuempfle was the 2017 award recipient for Self Advocate of the Year, it was his honor to present the 2018 award to Austin Porter for his work with Cincinnati Children's Hospital Medical Center, his participation in the Statehouse Awareness and Adovcacy Day in March, and for his efforts during the Adult Services Staff Inservice Training that was conducted by four of the Self Advocates from Clermont County Turn Up the Voices.
Congratulations, Austin!  (From left:  Angie Stanton, co-advisor, Ethan Stuempfle, self advocate; Austin Porter, award winner; Darren Long, co-advisor)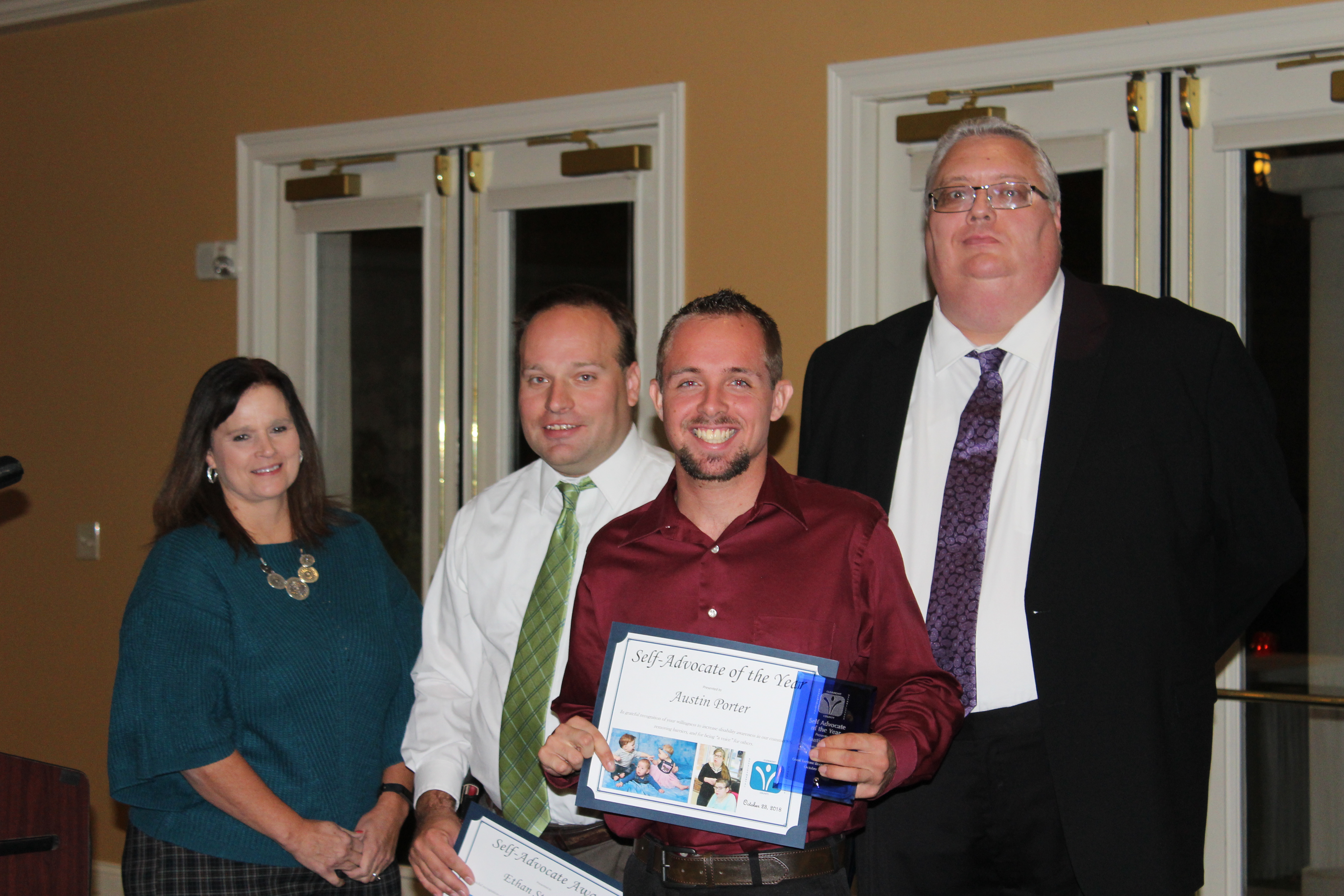 Self Advocate of the Year Award Recipients
2011 – Amy Jones
2012 – Megan Purtell
2013 – Matt Strickland
2014 – People In Action Self Advocacy Group
2015 – Gail Troxell
2016 – Ben Blizzard
2017 – Ethan Stuempfle
2018 – Austin Porter
Upcoming Meetings
To attend a meeting, please read through the Clermont County Turn Up the Voices brochure at this link.

History of Self Advocacy at Clermont DD
People In Action was the first self-advocacy group at Clermont DD.  PIA was made up of people who supported each other to speak up and learn to discuss issues that are important to them.  They worked cooperatively with the Clermont County Board of DD to share ideas, promote advocacy education, and improve the quality of services in our county.
Podcast: Play in new window | Download