Training Connections & Parent Cafes
Click below to view our last Training Connections seminar that took place on November 28.  Stay tuned for additional training opportunities in 2018.
New Site for Direct Support Professionals
If you are interested in becoming a Direct Support Professional or would like more information for your current job, visit DSPOhio.org.  You will find lots of resources and info designed just for you!
Clermont DD is accredited by: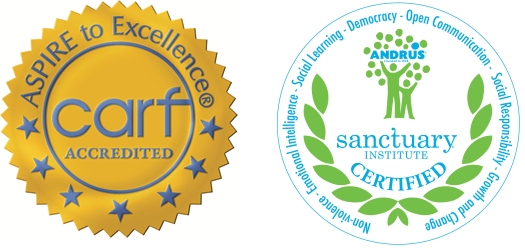 Public Hearing & Board Meeting on December 14
The Clermont County Board of DD will hold its regular monthly meeting on Thursday, December 14 at 5:30 p.m.  The meeting will take place at the Wildey Center, 2040 US Highway 50, Batavia (one mile west of Owensville).
A public hearing will be held at 4 p.m. to accept input for the 2018 Annual Action Plan.  Input can be received prior to the hearing by calling (513) 732-4921 or emailing ldavis@clermontdd.org.
The Board's Ethics Committee will meet at 5 p.m. and the actual Board meeting will begin at 5:30 p.m.  All meetings will be held in the Early Intervention Conference Room at the Wildey Center.  For more information, contact ldavis@clermontdd.org.